All about DATAMEDIA
DATAMEDIA manages the business needs of hundreds of successful Canadian clients in all business sectors with quality business machine supply products and customized print solutions.
Since 1978, the Batchelor family and their talented and committed team has set the standard in client satisfaction supported by their 100% guarantee and no hassle return policy. Their impressive growth has been driven by the success of their clients – making them true business partners.
DATAMEDIA is comprised of two dynamic divisions: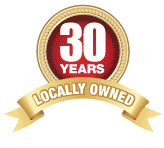 From Point of Sale supplies, printer cartridges to all printed forms, labels and collateral, DATAMEDIA's brand names products are supported by experts in sales and service. DATAMEDIA's management and staff assist clients in consolidating purchases to ensure the best value is achieved.
the
small business partner for distribution, administration and marketing solutions!
DATAMEDIA Distribution's program is simple:


MANAGEMENT

Victor Batchelor – President and Owner
Victor Batchelor has been involved with DATAMEDIA since its inception in 1978, when he and his father Vic began the company on Hamilton Street in downtown Vancouver. He combines successful small business expertise with a large degree of common sense. Victor's strategic market approach has built up the DATAMEDIA business to the "Best in Class" status is has today and has contributed to the success of an impressive client list in excess of two hundred. Victor has had a life-long commitment to community service in leadership roles such as Children's Miracle Network Telethon and Special Olympics. Sports have played a significant role in Victor's life. He is a former member of the Canadian National Swim Team and is a graduate of Simon Fraser University where he "lettered" four straight years while a captain of the perennial NAIA championship swim team. Not surprisingly, he remains active in competitive triathlons and adventure races.
vwbjr@datamedia.ca
Adam Berry – General Manager
adamberry@datamedia.ca
Richard King – Key Account Manager / Sales Growth Specialtist
richardking@datamedia.ca
Gary McBain – Key Account Manager / Sales Growth Specialtist
garymcbain@datamedia.ca