Besides an extensive knowledge (gained only through extensive experience!) of printing, standard forms and cheques, you can trust DATAMEDIA with all of your office and business machine supplies. This includes, but is not limited to ........
Point of Sale Products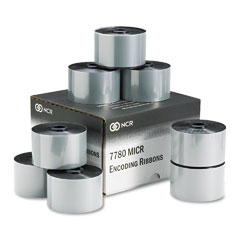 From Thermal rolls, POS terminal rolls, adding machine rolls, ATM banking machine rolls, banking system rolls, multiply rolls, receipt rolls, journal rolls to detail rolls - you get the idea, anything with "rolls" (and ribbons) in it, DATAMEDIA carries it and can easily customize to your needs.
Toner and Inkjet Cartridges

DATAMEDIA features original, remanufactured and compatible cartridges to fit the dozens of models in the market - and they can assist in your purchasing plan to ensure you gain instant efficiencies. Choose from names like Brother, Canon, Epson, Fujitsu, HP, Lexmark, Sharp, Xerox - you name it, they have it.
Cheques
Not just cheques, but customized, CPA compliant, software specific cheques with the latest security features.






Stationary, Labels & Forms
Available in Cut Sheet, Continuous, Single Part and Multi Part!


Ask about DATAMEDIA's
Community Program - "See a percentage of profit returned to your choice of charity"