Frequently Asked Questions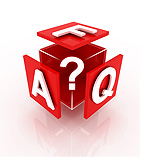 What is my business advantage when partnering with DATAMEDIA Distribution?
DATAMEDIA Distribution provides businesses a cost-effective, fully equipped and staffed, office and warehouse. Within days, your business is set up for success. DATAMEDIA Distribution removes all or part of, the distribution, warehousing, and administration components from your day to day activities and you can focus on what you do best – building your business.
Top
What makes DATAMEDIA a partner to consider?
How about our long term track record of quality and performance? Family owned and established for over 30 years in Vancouver, DATAMEDIA Distribution provides an unmatched advantage to other small business partners. After all, it takes a small business to know a small business.
Top
What size should my business be to benefit from DATAMEDIA Distribution's partnership?
DATAMEDIA Distribution is ideal for "garage bands (or brands) waiting to go on the world stage." We consider businesses with revenue potential between $50,000 and $750,000 annually to be in the best position to benefit from our partnership. This includes homed based or e- commerce businesses looking to reduce or control overhead.
Top
How can my small business afford to have a distribution partner like DATAMEDIA?
Consider this – can you afford NOT to?...

Unlike many product distributors, DATAMEDIA Distribution do not charge for every movement or individual handling of your product. DATAMEDIA Distribution will simply package all of your requirements, and base their fees on a simple percentage of your sales. Only your variable costs such as shipping and packaging costs are extra. This makes your business planning and profit analysis easy predictable – necessary components for any successful small business plan.
Top
How can DATAMEDIA do this?
DATAMEDIA is comprised of two business divisions. The unique position of NO UPFRONT COSTS is made possible because of this structure. DATAMEDIA's overhead and infrastructure is in place and operating. DATAMEDIA Distribution takes advantage of this allowing your business to be successful before incurring distribution costs. Payment on performance; kind of novel, right? And best for all small businesses. Again, it takes a small business to understand one.
Any other advantages?
Sure, the DATAMEDIA structure allows your business to take advantage of all your office, business machine supply and brand management; from business cards to stationary, general office services and all points of contact with your customer. That is what DATAMEDIA have been doing (and are passionate about!) for over 30 years! DATAMEDIA Distribution wants to get your product on the world stage tomorrow and be your "one stop shop" for business solutions.
Discover how you can increase your marketing budget instantly by $5000.
Top
Where is DATAMEDIA Distribution located?
DATAMEDIA Distribution has an ideal location located in Richmond BC in the Fraserwood Business Park area. Only 15 minutes to the airport and 30 minutes downtown.
Top